Restaurant Info
http://www.newyorkprime.com/atlanta/

Review
If you didn't notice by now, I have slightly expensive tastes. I've always been that way though. I think my body deserves the best food I can buy. So with that being said I introduce you to another high end steakhouse. In previous reviews, I've traveled to Bones and Chops Lobster Bar. Now stepping up to the challenge of best Steakhouse in Atlanta comes New York Prime. NY Prime is in the heart of Buckhead with a very upscale look and feel. Bentleys, Maseratis, and Rolls Royce cars populate the valet parking entrance. The look inside is very upscale but busy.
After being seated we took a look at their menu. Obviously steak is their main type of dish but they also have seafood and chicken. We started off with the Thick Cut Bacon.
Saying that the bacon was thick cut is an understatement. This is not your typical bacon. It was more of a pork chop texture more than anything else. It was slightly undercooked as well. The second time I came here and got the bacon, it was cooked much better. After the bacon, I chose to get the Petite Filet.
With NY Prime they like to make their steaks medium rare with a charred outside. Sometimes I get sick if the steak is undercooked so I chose well done(yeah yeah I know….no steaks should be cooked that way ramble ramble). It still tasted very good. When no sauce is needed, that's when you know you have a good steak. Still though, Bones still comes out on top. One word of caution, the plates come out sizzling hot so if you're not careful you can burn yourself.
As a side we chose Steak Cut Fries.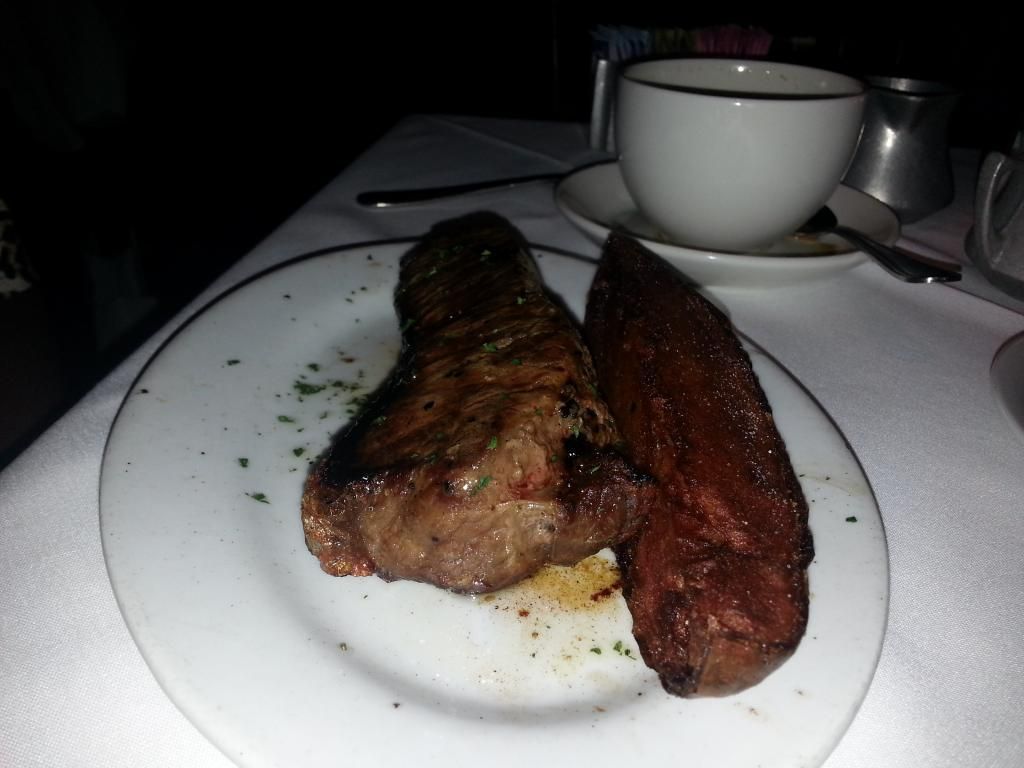 In what world is this a french fry? This is basically a giant potato wedge and they gave us like 8 of them. Way more than we could finish. They were desperate for salt but overall they were good.
Finally for dessert, we chose to get the White Chocolate Banana Creme Pie.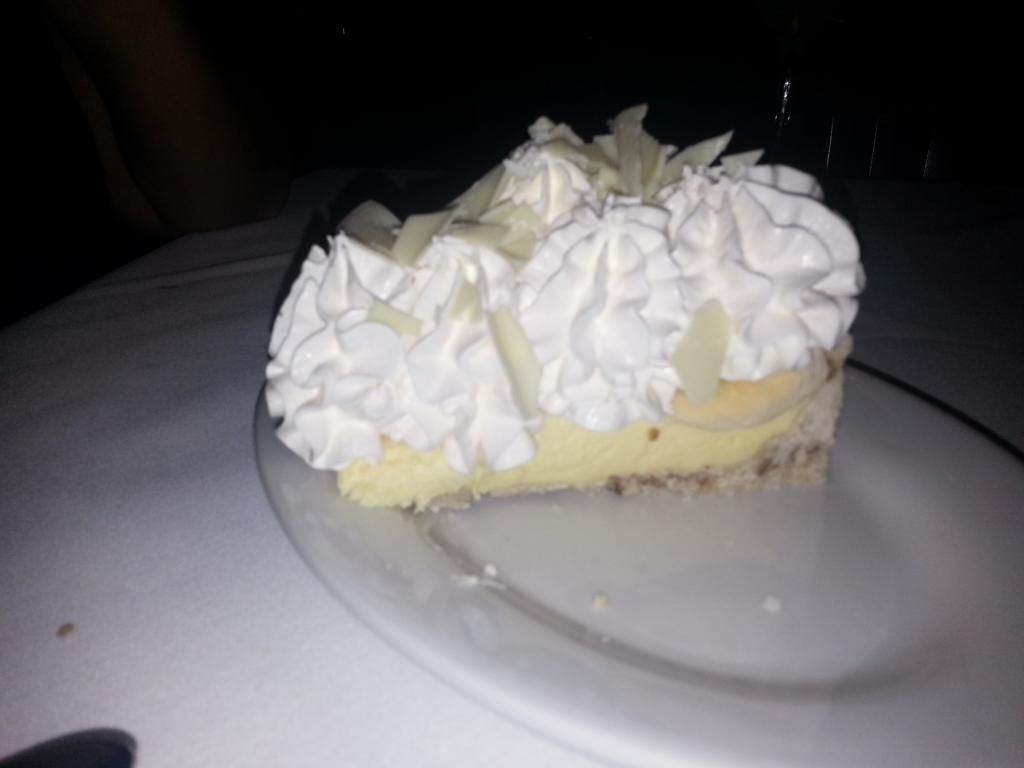 Now THIS WAS DELICIOUS. White Chocolate Banana Creme Pie with a chocolate cookie style crust and topped with whip cream, bananas, and white chocolate shavings. It is a bit heavy for a pie slice but it's pretty big overall. Technically 2 people can share the slice but I could've ate it all by myself.
I think in terms of steaks I rank in this order:
1 - Bones
2 - NY Prime
3 - Chops
NY Prime does have better appetizers, desserts, and ambiance but Bones still wins in the steaks category. You can't go wrong with any of the three choices. So try them all. As with Bones and Chops, you'll be paying a pretty penny but you can't go wrong with any of the three. So yes I give NY Prime my stamp of approval.

Price
Thick Cut Bacon, Petite Filet(2), Steak Cut French Fries, & Banana Creme Pie - $175(with tip)

Average Cost
$60-75